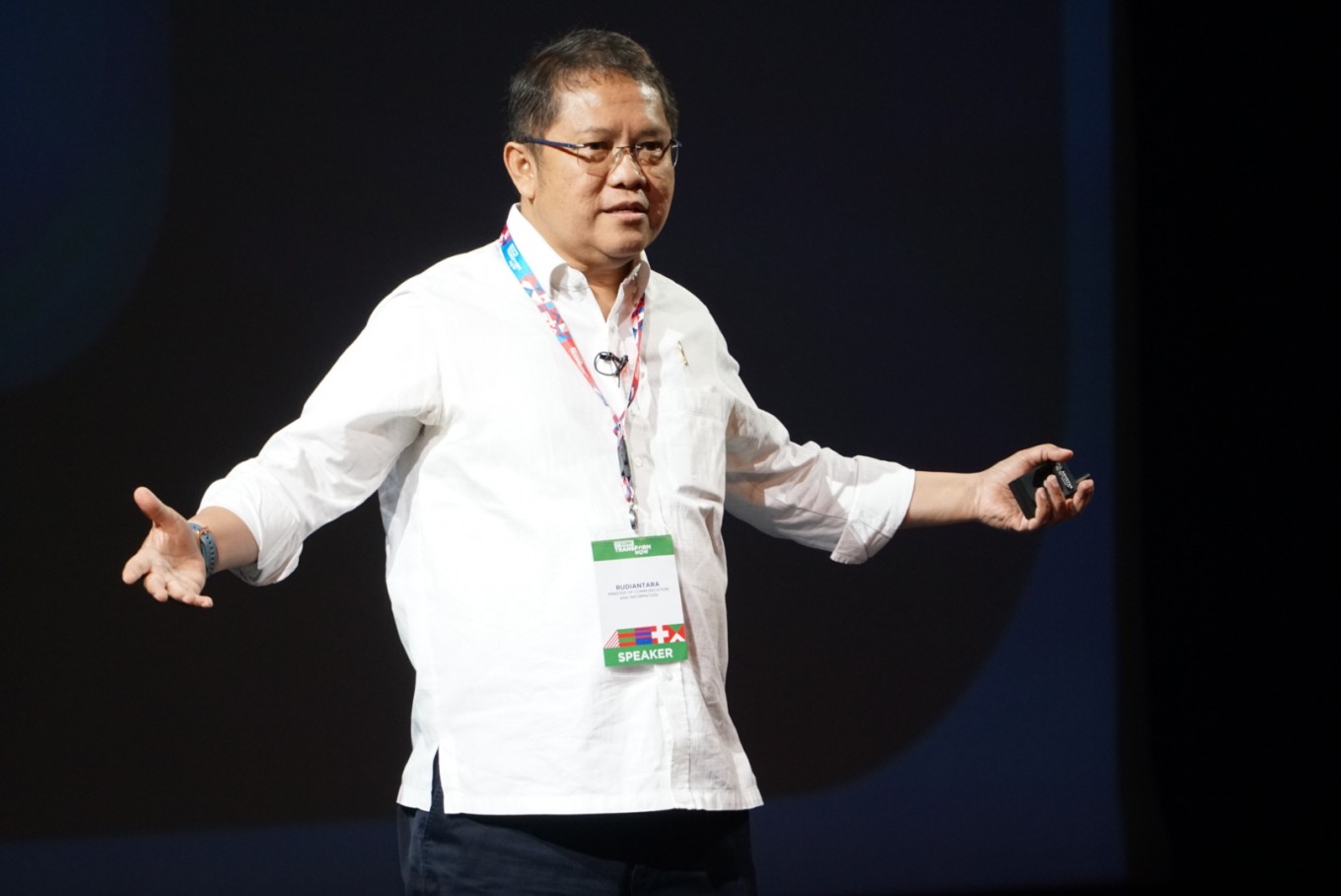 Japan's major telecommunications company, Nippon Telegraph and Telephone (NTT), plans to spend about US$500 million to build its third data center in Indonesia, which is expected to begin operations in 2020.
The Jakarta 3 Data Center, which is to be built in Cikarang, West Java, would be capable of accommodating up to 18,000 square meters of IT space and 45 megawatts of IT load. It is to be among the largest data centers in the country.
Communications and Information Minister Rudiantara welcome NTT's initiative, saying he hoped that the new data center, with its high performance and scalability, can help companies in Indonesia ensure data access speed and low latency.
The corporations would also be accommodated in fulfilling the obligations of storing and processing data in the data center, so that it could continue to grow and compete in this digital era, he said in Jakarta on Sept. 26.
Demand for data centers has increased rapidly because of the revision of Government Regulation No. 82/2012 on electronic transactions and systems, requiring the placement of data centers and disaster recovery centers in Indonesia.
"Our Jakarta3 DC will be one of the largest data centers in Indonesia. I strongly believe that it will meet the needs of our customers for reliable and safe data centers," said Mizuho Tada, NTT Indonesia's president director.
Customers could enjoy hybrid services with NTT, not only connecting to a closed network or private cloud services but also connecting to any public cloud services. The company met requirements for hyper-scale transactions with "real-time", "high frequency", "high speed" and "reliability" but "agile", Mizuho added.
Jakarta3 DC deemed able to meet the standards of a global data center, under the unified brand name "Nexcenter", which consists of more than 300 data centers by adopting the best facilities that are highly reliable and efficient. It has two power plants to supply electricity by two different routes.
Power facilities in data centers, power supplies for air conditioning and security and communication facilities are all made with redundant systems. Redundancy provides the ability to continue functioning normally even though there are elements that not functioning properly.
"I expect the NTT's Jakarta3 DC to contribute to smooth hyper-scale transactions in Indonesia. It is a mirror site that is connected to our existing Jakarta2 DC to provide easy and smooth access to information systems and public service applications, especially for services and protection of customer's data, and will have real-time synchronization," Mizuho said. (asp)
["source=thejakartapost"]